MEET THE
NINJANEERS

Meet the programming team behind the products.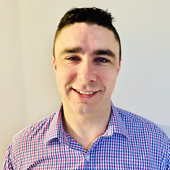 Robert Kentish
Business Analyst
Customer Champion
Nickname: Bert

As a recent addition to the Signature team, Robert brings a fresh perspective on things. With 20 years of experience in the technology industry and almost 10 years' experience in analysing and solving business workflow bottlenecks and issues. Robert has developed an appreciation for how frustrating bad systems can be. Robert loves a challenge and enjoys finding new problems, designing the solution, and then seeing the clients reaction when that solution comes to fruition.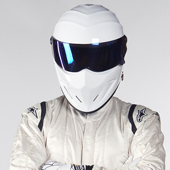 Brett Irvine
Senior Programmer
Magic Maker/Dream Creator
Ever since Brett first used a computer as a young lad back in the early 80's, he knew he wanted to be a computer programmer. He joined the Signature team 20 years after that fateful day and has been adding a helping hand on most products ever since. To this day he is still enthusiastic for developing solutions to any programming challenge.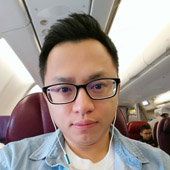 Ronnie Chew
Developer
Dream Team
An energetic and self-motivated software developer/architect who is proficient in Microsoft ASP.Net C#, HTML5, and also a Javascript ninja. Having evolved in Machine Automation, IT, and new startup in the past, he became adventurous and quickly developed skill sets to take on the greatest challenge over the years. Equipped with entrepreneurial mindset, he thrives in embracing new technologies, constantly on the lookout for opportunity, and never fears to fail.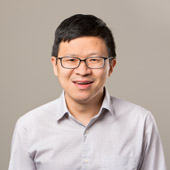 Vincent Wai
Developer
Dream Team
Nickname : Winning Vinnie

Vincent joined Signature in 2011, bringing with him 10 years development experience and a Bachelor Degree in Computer Engineering from University of Adelaide. With a passion for software development, he is at his best in delivering solutions for clients and resolving problems or issues encountered in development. Always self-motivated, he thrives for challenges across multiple development frameworks.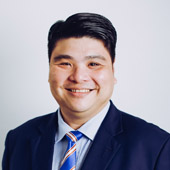 Weng Sam Cheng
Developer
Dream Team
Weng joined Signature in 2012. Originally studying at University as an engineer, Weng discovered his passion was in software development. His passion for software development continued in Signature by learning Web Development and has recently acquired Microsoft Certification.
Derek Robertson
Senior Web Developer
Nickname : DJ

Born into technology, Derek was mentored by his father, an electronics engineer, from a very young age. With all sorts of technology at his disposal Derek developed an affinity with computers and was already experimenting with programming when he was a primary school student. Today, with over 20 years work experience, Derek now has a broad range of knowledge in all areas of the industry and specializes as a full stack LAMP developer and project manager. A jack of all trades, Derek is a keen renovator, runs a recording studio and plays in a band when not at work, he also moonlights as an indie game developer.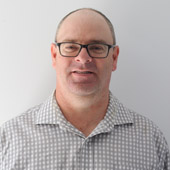 Martin Phoenix
Digital Services Solution Specialist
Martin rejoined Signature in July 2018 after an 18 year absence. During his time away, he spent for eight years at a large corporate in a lead web role, as well as ten years operating his own business. He brings with him a wealth of knowledge across all aspects of the web, and builds wonderful relationships with clients.
Outside of work, he is an accomplished photographer, motor sport tragic and former legend golfer.