"I stand by my mantra of 'people deal with people and systems deal with data',

and you should never attempt to take the human touch out of anything, so don't try!"

Rhonda Svensson – Managing Director, Signature Software
The time and brainpower required to manually perform repetitive tasks, ultimately takes time away from activities that are more valuable and often vital, to growing your business. There are a myriad of tasks and processes within all businesses, which are essential to the day to day running of it. How structured and well-managed those tasks and processes are, will inevitably result in how successful it is.
Automation via the use of software systems can be a gamechanger for a business looking to scale and grow. It is exciting to think that the advances in automation and the ability to have bespoke solutions to fit your unique needs, can result in taking your business to the next level.
Scaling requires sustainable systems in place that can grow and develop with the business. As a business grows and begins to implement automation, having a tight handle of costs is crucial and thankfully is an area that can be managed easily with the right software. Being able to free up the time of staff and reduce the change of errors, can contribute to the cost-effective growth of a business, and create an operation that leaves everyone free to do the tasks they love! And a happy workforce is a far more effective workforce.
Automation via the use of software systems can often be a gamechanger.  Especially so, for those businesses that have perhaps been struggling along for some time with antiquated systems or manual paperwork, becoming frustrated and disillusioned or perhaps unable to find and retain staff willing to undertake such routine tasks.  Or for a solo business owner, desperate to free up their time and rid themselves of 15-hour days spent doing admin, before they fall out of love with their business.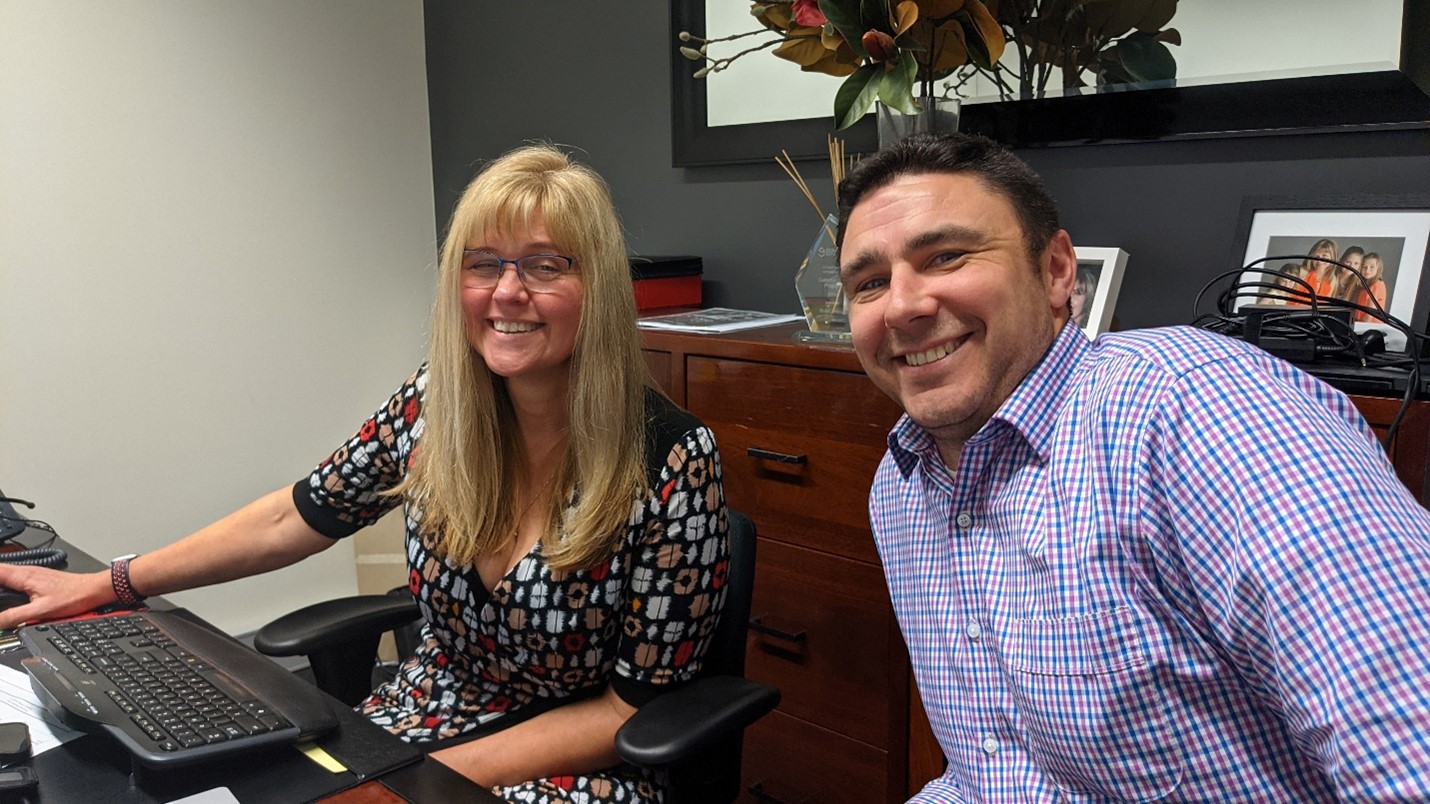 Software systems increase efficiency, growth, and productivity of all businesses in one way or another. This is because organisation is improved, time and money is saved, and the risk of error is reduced, not to mention the health and wellbeing of a business owner and their team!
We have listed a few processes that can commonly be automated by a business to save heaps of time and money and free them up to scale:
Diary bookings
Self-managing bookings can become stressful, as it can be time consuming and there is room for human error which ultimately can lose you customers. Automating this process will help a business stay organised and handle multiple bookings, changes and cancellations with ease, and reduces the risk of booking clashes or input error. It can also assist in reducing missed appointments by sending reminders.
Accounting/Invoicing
The tasks of accounting and/or invoicing are repetitive and time consuming – and sometimes it is the last thing on our minds, or perhaps not our strength, causing us anxiety. Automating these processes will not only save time and money, but it will also reduce the risk of error – as although we can be forgetful, a software system isn't and can be managed by someone trained to use it.
Contacts
Efficient contact management is essential for organised admin processes when dealing with client information. Keeping contact data centralised allows for easy access for all team members and supports the compliance with data protection law.
Client management
This process can seamlessly tie into contact management. Utilising information from your client data, personalised interactions can be crafted and delivered to clients. In this way, client relationships can be built, nurtured and maintained. It allows for all team members to add information and ensure your customer feels well looked after.
Emails
Automating emails is a highly impactful part of a successful business. This is because this process allows a business to deliver a personalised experience to their clients with little to no effort on their behalf. It ties in with having a well organsied client management system. For example, welcoming new clients, ongoing marketing, requesting feedback, surveying, appointment reminders or keeping track of client purchases and even wishing them happy birthday!
Our customer – a growth success story only made possible by automation and allowing systems to manage data:
The problem
A fast-growing, Melbourne-based fresh juice business came to us exhausted by trying to work out how to deliver his fresh juices on time whilst controlling his inventory.
His deliveries, which were throughout greater Melbourne, were time-sensitive due to a short shelf life. The business was using spreadsheets to manually manage data and delivery logistics, as an order came in via a simple web form and via phone.
= tired and stressed business owner.
Solution
We created a system to remove his excel spreadsheets and saved him a whopping 30 hours per week that was otherwise spent self-managing stock and inventory data! 30 hours! Imagine what he could have been doing with that time?!
Our systems helped him get his life back, as so much of the data for his business is now automatically processed and organised.
We love doing this. You may not know there is a system out there already, able to do what you need, you may think you are the only one able to undertake it or that it is so unique you need a costly bespoke system, you may think that more staff is the only solution. Why not drop us a line and tell us what your challenge is and challenge us to find a way to solve it and save you time and money to take that next well-earned holiday!
Contact us to start your business transformation journey today!