Microsoft SharePoint

A Complete Solution for Collaboration, Content Management and Workflow Automation
Over 80% of Fortune 500 firms use SharePoint for intranets and extranets, project team sites and content management – talk to us how we can develop a solution customised to your business.
SharePoint is ideal for managing content across the whole organisation and to digitise retained knowledge from Subject Matter Experts. With powerful search capabilities, plug-in widgets apps and customised workflow apps, your organisation can realise significant efficiencies with SharePoint.
Microsoft SharePoint solutions:
Secure Intranet & Extranets
Collaborative Groupware
Knowledge Bases
Project Repositories
Searchable Content Management
Role-based Training and Certification
Custom web apps and Workflows via Power Automate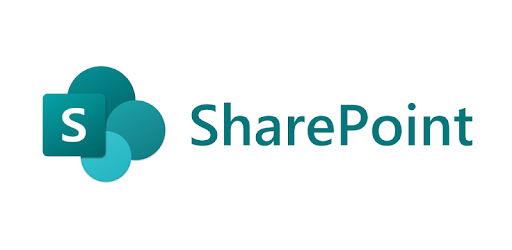 Simple Sharing for Seamless Collaboration:
SharePoint empowers teamwork with dynamic and productive team sites for every project team, department, and division.
Share files, data, news, and resources.
Customize your site to streamline your team's work.
Collaborate effortlessly and securely with team members inside and outside your organization, across PCs, Macs, and mobile devices.
Organization-wide Engagement:
Communicate effortlessly to every team member with SharePoint's Intranet platform
Centralise essential corporate documents for streamlined version control, workflows, and forms.
Build engaging communication micro-sites to harness organisational buy-in to new initiatives
Personalise new feeds and other communications via SharePoint mobile apps to keep informed in a timely manner
User-centric Search, Content-rich Integration:
With SharePoint's multi-layered search functionality, missing content is a thing of the past; context searches and prompting allow for deep document retrieval, retaining knowledge and training up new team members.
Integrate with a wealth of Microsoft-endorsed 3rd party apps as well as Office 365 suite of tools for collaboration and knowledge exchange like you never seen before.
Automate Business Processes:
Lost forms are a thing of the past – experience optimal productivity and substantially minimise delays; simple request forms, detailed checklists, and complex processes all digitally transformed.
Integrating Microsoft Flow and Power Automate transforms SharePoint into a fully digitised business platform – leverage additional data sources via APIs to provide even richer user experiences within forms and workflows.
Turn Your Idea Into Reality:
As a long-standing Microsoft Gold Partner, Signature Software is well placed to work with your team in developing a customised solution perfect for your business; additionally, we can host and maintain your SharePoint to maximise the potential of your business investment.