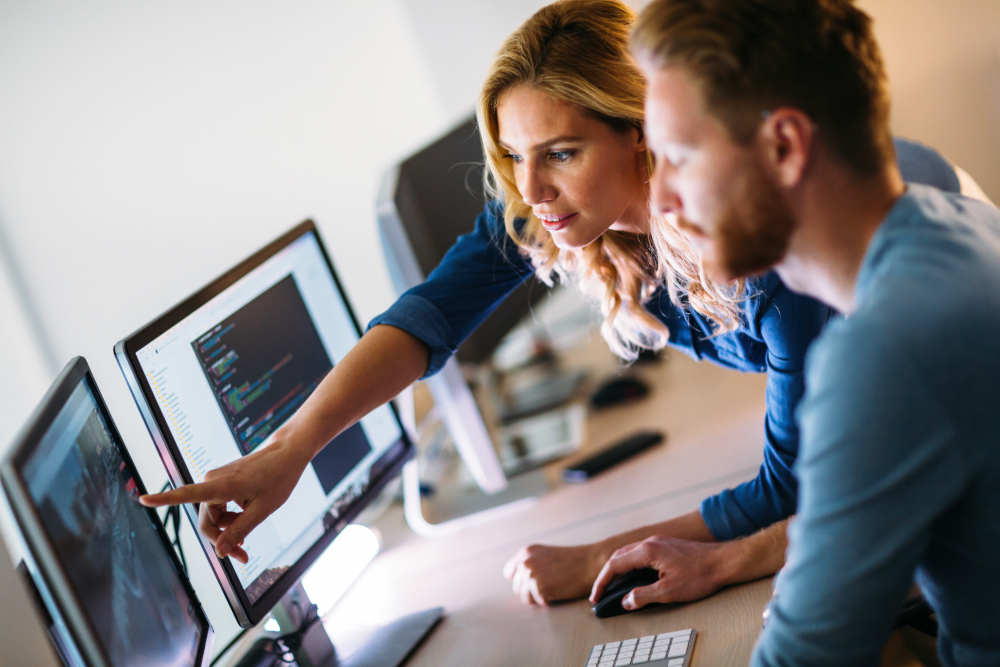 Software Drives The World… but some customised software will give you the competitive edge!
In today's technology dominated world, software runs businesses for greater efficiency and quicker response to market. While many systems are compatible with most business processes, sometimes customised solutions are the best option in order to provide better service, respond quicker to market demands, or to automate manual processes.
Within a nationally Australian context, it is estimated that over 80% of companies have software running core processes to provide service to a highly connected population base at 88% of all citizens. There is an expectation within consumer and business marketplaces that firms utilise cutting edge software solutions to deliver competitively.
Businesses are continually faced with the need to update or evolve aspects of their business software; in many cases the functionality of 'off-the-shelf' software does not meet expectations. Decision makers are forced into moulding the business to suit or to consider developing their own – both can be a daunting task and fraught with risk…
Does my business need a Custom Software Solution?
Pre-packed software is a '1 solution for all' approach, which generally is fine until there is negative impact on significantly altered business processes while adapting to the software – causing serious disruption and increased risk to the bottom line.
Alternatively, business owners who contract Custom Software Solution providers, like Signature Software, realise the leveraging effect of having software that does exactly what the business needs; working with an experienced software development team provides clarity of business requirements and in turn delivery of an optimised solution.
What Custom Software Solutions offer your business.
Chances are that you are using the same software platform as your competitor, however with a little planning and effort, by developing an improved version or an optimised aspect of the software, your firm has the strategic advantage. In some industries, quicker response times for processing via customised software can result in big wins for the smarter business – also consider the additional beneficial points below:
Enhanced Data security
We often hear of well-known software systems often with millions of global users, experience a well-known security flaw and being leveraged for nefarious purposes – events in the past have exposed businesses to serious risk on a financial and trust basis, some events have forced firms to close their doors.
Customised software is managed on an ongoing basis from experienced developers who know your software and are across any flaws to remediate issues quickly.
Cater to your unique business requirements
In the past, software was limited in functionality compared to what the business needed; this ended up in archaic processes that not only hampered performance but also created waste and rendered companies less competitive.
Today, due to efficiencies software engineering, the cost of customised software development is very competitive, additionally considering the productivity benefits realised from better alignment custom software has to your business processes.
Via a highly detailed project management process, every step in developing your software is documented, to the final deliverable product; ongoing support is always available to respond to additional functional needs or security updates.
Return on your custom software investment
While the initial investment tends to be higher than a monthly subscription for 'out-of-the-box' software solutions, the long-term return on investment can be quantified in areas of security, performance, intellectual property retention and strategic advantage among others. Ongoing support costs, depending on the customised software solution, can be negligible and often are a fraction of the efficiencies realised from the software..
Competitive advantage
Around half of all Australian businesses tend to use standard software solutions, however the remaining half have a customised solution (approx. 30%) while the remaining businesses are failing to evolve their business via software at all.
Those firms who have worked with Software Development firms such as Signature Software fully realise the power customised software can deliver as an advantageous multiplier effect across many areas of the business.
Business leaders who take advantage of strategic opportunities via customised software are leaders in their respective markets – we can make your ideas become your business reality.